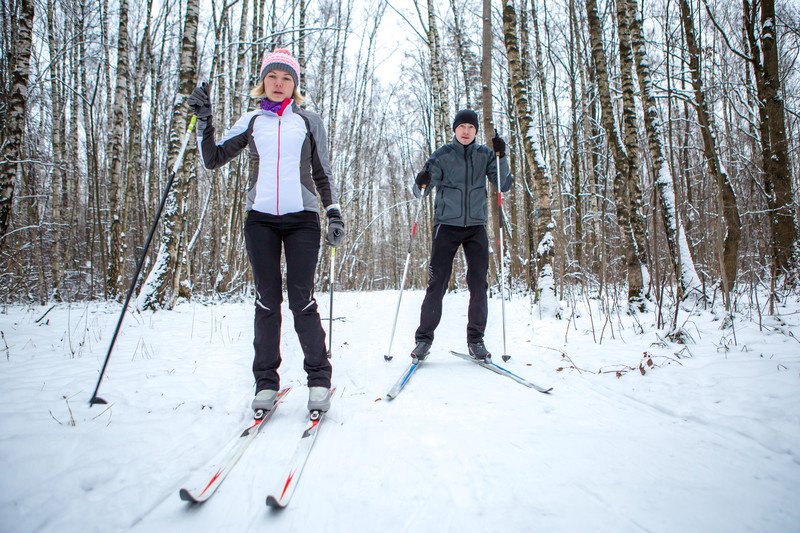 There are plenty of winter visitors to the Chippewa Valley who put Cross country skiing and snowshoeing at the top of the list for reasons to spend time in the area. What better way to experience the natural beauty of the region than to strap on a pair of skis or snowshoes and create your own adventure.  Although the terrain can be somewhat of a challenge to some, there are plenty of parks and recreation areas that offer groomed and ungroomed trails for your level of expertise and comfort.
Be sure to include Inn on Lake Wissota as part of your trip when passing through the Chippewa Valley.  We are a true Bed & Breakfast with 5 guest rooms.  With plenty of amenities to ensure your stay with us is unique.  This winter has brought plenty of snow and we are blessed with a winter wonderland without the bitter cold of 2019!  Find your own adventure at our Wisconsin Bed & Breakfast and book your room today!
5 Great Cross-Country Ski Trails in the Chippewa Valley
Folks from Wisconsin and surrounding states love to spend time outdoors.  Since we have long winters here in the upper Northwest portion of Wisconsin, we love to spend time with the elements, even when it's cold.  Strapping on a pair of skis and hitting the trails is an invigorating experience, one that gets folks hooked on immersing themselves in all the beauty and magic mother nature has to provide this time of year.  Here are some suggestions to get you started.
Just minutes south of Eau Claire, experience 250 acres of cross-country ski and snowshoeing bliss. The two-way trail system separates skiers from snowshoers, and has many loops and shortcuts giving you a wide selection of route variety.
Just 5 miles from Inn on Lake Wissota, Irvine Park offers trails that are easy to navigate. Woods trails above the zoo area double as ski trails. Loop back down and visit the zoo afterward. Trails also go past Glen Loch Lake.
Tower Ridge is the largest cross-country ski trail complex in both Eau Claire County and in west-central Wisconsin. It is located on Eau Claire County forestland in the town of Seymour off CTH L. It has approximately 12 miles of trail with terrain of varying degrees of difficulty offering something for all levels of skiers. The ski trails include wooded, rolling terrain, and are groomed and tracked on the highest priority basis of the four ski trails offered by the county. The recreation area includes a Chalet with flush toilets, additional pit toilets, approximately 3 km of lighted trails, and a snowshoe trail adjacent to but separate from the lighted ski trails. Tower Ridge requires a winter vehicle entrance pass.
Lake Wissota State Park is located just 2 miles east of Inn on Lake Wissota.  Several trail options go through woods, meadows, lowlands, marshes, and Lake Wissota's shoreline. Scenic lake trail is also a highlight. Daily and annual state park vehicle admission passes vary in price. Located on the northeast section of Lake Wissota.
A 30-minute drive in your car and you can spend an entire afternoon in the quiet beauty of the woods. Beaver Creek Reserve has a number of wooded, groomed trails for snowshoeing and cross country skiing. Rental equipment is available there, as well.
Relax, Renew & Refresh at our cozy B&B!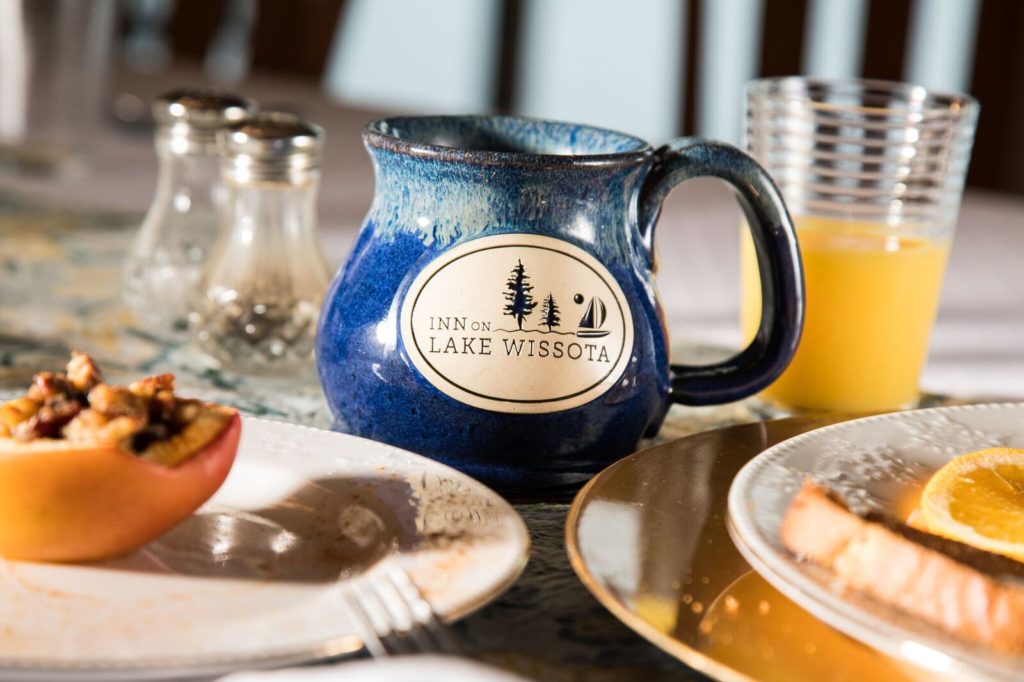 After you've filled your day with outdoor winter adventures, you'll want a beautiful, cozy place to sit back and relax.  Inn on Lake Wissota is waiting for your arrival!  Innkeepers Beth & Roger have years of experience greeting guests and helping them to relax, easing away the cares of the day.  The aroma of fresh-baked cookies wafts through the air upon your arrival.  In the morning you will wake to the smell of freshly brewed coffee and enjoy a bountiful gourmet breakfast.  Book your next winter getaway at Inn on Lake Wissota today.  We hope to greet you soon.