As we dream of the warmer weather that is sure to find its way to northern Wisconsin our thoughts turn to spending relaxing afternoons visiting local wineries, taking tours, and sitting outdoors tasting the fruits of their labors.  We are here to tell you we have 3 of the best wineries to visit right here in Chippewa Falls.  Many of the guests who stay at Inn on Lake Wissota enjoy touring our wineries.  Each of the wineries approaches winemaking differently and has won awards for their craft.
River Bend Winery & Distillery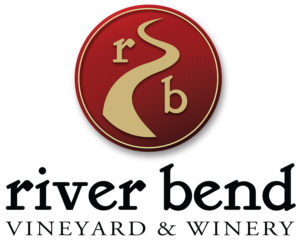 We'll start with River Bend Winery & Distillery, just because it is the closest to the Inn.  Located about a 20-minute drive southwest of the Inn you will find the winery that Al & Donna opened in 2009.  Donna specializes in the wine-making process and Al handles the mechanical side of the operation. They offer free wine tastings.  For those who are new to wine tasting, they have an excellent staff to walk you through the process.  If you are curious about the wine-making process they do offer tours for groups of 10 or more. Once you've decided which bottle of wine to purchase the staff can open it for you. Be sure to savor your new discovery out on the patio which overlooks the vineyard.  I can't think of a better way to spend a summer afternoon, can you?  River Bend does a great job of bringing in a variety of events such as local musicians, food trucks, even a treasure hunt!  For more information on their event schedule check out their website, Events – River Bend Vineyard.
Autumn Harvest Winery
Next on the tour is Autumn Harvest Winery.  Located in the town of Lafayette, Chad & Jean are working hard to continue a family legacy of growing apples and making wine.  The first winery to open in the Chippewa Falls area, Chad & Jean purchased the winery in 2015. Since then they have continued to hone their craft of making award-winning wines.  Using apples from their orchard, they make wine in small batches and do everything by hand.  They've even perfected an Apple Cider recipe that you just have to try.  Summer weekends at Autumn Harvest are a wonderful place to spend an afternoon, sitting outdoors soaking up the sunshine and the panoramic view of the apple orchards, not to mention sipping on their tasty wine! They do a great job of bringing in local musicians throughout the season, check out their events page on their website for more information: Autumn Harvest Events.
O'Neil Creek Winery

Make sure to save enough time to travel north to visit O'Neil Creek Winery located just west of Bloomer.  Joe & Dorinda opened the winery in 2009.  Joe is a retired law enforcement officer and was dabbling in making wine for friends and family.  The hobby grew so much it only made sense to open the winery.  Joe's wines are made from fruits and vegetables he grows in his orchard and on the property.  Joe has perfected his recipes and has won numerous awards for a variety of his wines.  One thing that sets O'Neil Creek winery apart from the rest of the area wineries is his support of local artists by featuring a different one each month throughout the season.  Each artist displays their artwork in the wineshop for all customers to see and hopefully purchase, and they are featured on the website as well.  You will find a monthly event called Wine Women & Wednesdays which offers the ladies a chance for a night out in the middle of the week to enjoy some wine, live music.  If you're hungry they partner with Fat Boy's Family Restaurant in Bloomer, you just order at the winery & Fat Boy's will deliver!